RT28T30226R Top Mount Freezer with Digital Inverter Technology 253L
Works longer for less
Evenly cools all over
Voltage protection
234 ℓNet Total(Liter)
253 ℓGross Total(Liter)
555 mmNet Width(mm)
1545 mmNet Case Height with Hinge(mm)
637 mmNet Depth with Door Handle(mm)
46 kgNet Weight(kg)
Evenly cools all over
All-around Cooling
Make sure that all your food is properly cooled – wherever it is. All-around Cooling system cools each compartment evenly from corner to corner. It continually checks the temperature and circulates cool air through strategically placed vents. So every item of food stays fresher for longer.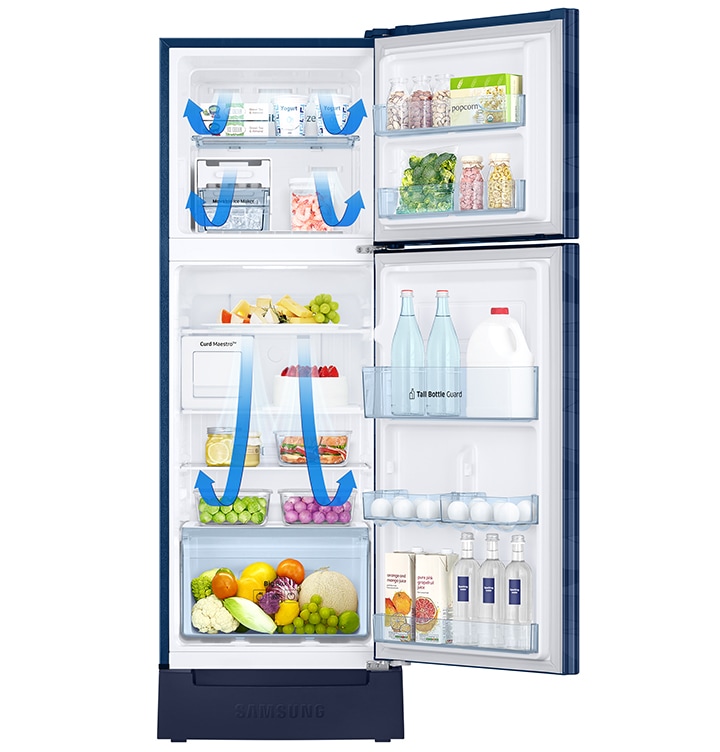 Digital Inverter Technology
Enjoy greater energy efficiency, less noise and a long-lasting performance. The Digital Inverter Compressor automatically adjusts its speed in response to cooling demand. So it's quieter, uses up to 50% less power* and is certified to work for 21 years.
Specification
Brand
SAMSUNG
Type
Top Mount Freezer with Digital Inverter
Size
253L